Mve-Sv Screen Vibrators
Description
SV electric vibrator "long" has been designed for quarry & mining, oil & gas sectors. No crossbeam, direct vibration, adjustable Centrifugal Force.
The SV size 75A and 75D are designed to retrofit existing vibrating machines using vibrating motors made by Derrick® Screen Vibrators. Thanks to its versatility, the SV range can also be used in a plenty of other applications:
QUARRY & MINING
Wet and dry solids separation (eg "Stack Sizer" by Derrick®)
Screening (eg "High speed screens" by Derrick®)
OIL & GAS
Drilling fluids recovery systems (eg "Hyperpool" shale shakers by Derrick®)
ADVANTAGES OF OLI SV
OLI SV size 75A and 75D match both the Derrick®'s long vibrator footprints;
First class bearings;
Long bearing life; Easy mass adjustment positions; Greased for life, 100% maintenance free.
APPLICATION ADVANTAGES
The centrifugal force is provided directly on the screen walls, improving screening efficiency and screening mesh life span.
On OLI's SV it is possible to adjust the centrifugal force  using pre-drilled holes on the adjustable mass.
SV comes with a standard factory preset star connection for high voltage inside the terminal box.
OLI's SV can also be operated at low voltage by simply changing the position of the connection plates inside the terminal box from Star to Delta.
SVs can be supplied on request with multiple voltages suitable to be used in various countries all over the world.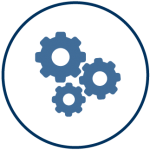 Function:
Application: Vibrating screens, shale shakers, feeders/conveyors and dewatering screens for quarry, mining, recycling and other sectors
Problem SOLVING: SV acts as a structural part of the machine: it eliminates the crossbeam usually needed to support standard vibrating motors. The centrifugal force is applied directly on the screen walls.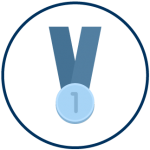 Features:
Input voltage: 220-240/380-415V, 290-300/500-525V, 330/575V, 220-277/380-480V, 230/460V
Ambient temperature: -20°C/40°C as standard, -20°C/55°C on request
IP: 66
Thermal protection: Thermistor PTC 130°C included
Insulation class: F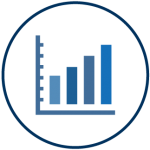 Benefits:
NO CROSSBEAM – Designed to be installed on vibrating screens and feeders without any support crossbeam.
DIRECT VIBRATION – Designed to exert its centrifugal force much closer to the screen walls than traditional foot mounted electric vibrators fitted on a support crossbeam.
ADJUSTABLE CF – Available with both adjustable or fixed masses.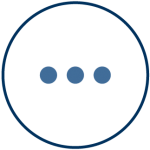 Options:
Greased for life
2 and 6 poles available on request