Gear Reducers – Aluminium Series
With great reliability developed over 45 years of service, the VAR series motovariator-gear reducer is a viable alternative to electronic drives and is easy to use and maintain. The VH version in cast iron with compact design is available with variators from size 002 to 010 combined with helical gearmotors in aluminum from size A30 alla A60.
Warranty:
Two years from date of delivery.
characteristics:
Compact version
Variator sizes: 002-005-010 combined with helical gear reducer: A30-A40-A50-A60
Power up to 2,2 kW
Cases in die-cast aluminum alloy
Torque value max 480 Nm
Painted with RAL 5010 blue epoxy-polyester powder
Range: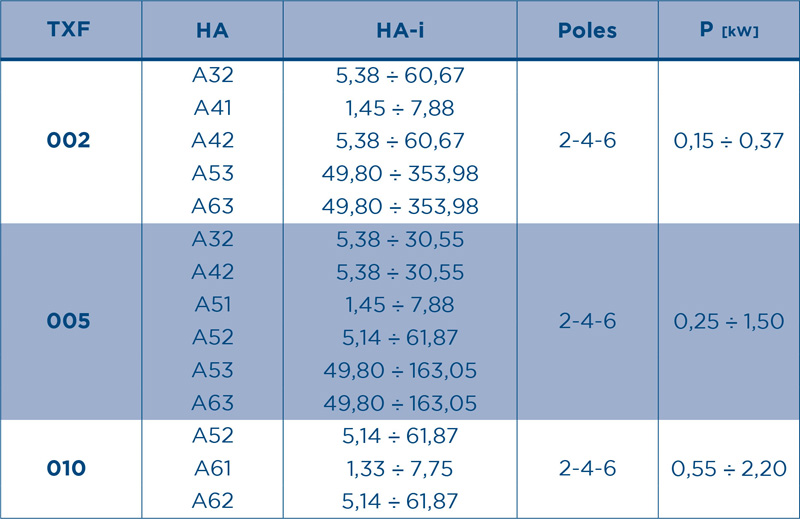 characteristics:
Compact version
Variator sizes: 002-005-010 combined with helical gear reducer: A30-A40-A50-A60
Power up to 2,2 kW
Cases in die-cast aluminum alloy
Torque value max 480 Nm
Painted with RAL 5010 blue epoxy-polyester powder
Range: